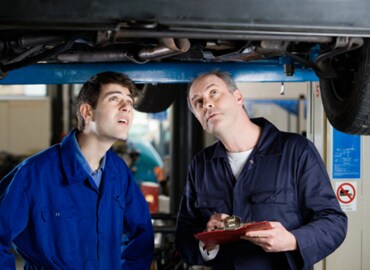 A well-working transmission is vital for your car's well-being. That being said, since your transmission is a combination of a couple hundred different moving parts being exposed to friction and heat, it's easy for a damaged transmission to become an issue.
Like oil changes, your transmission needs to be checked on a regular basis. Your transmission fluid has to be flushed in order to decrease the potential of having your transmission break down, resulting in engine failure and costly repairs. But where can you go to get your transmission serviced?
Residents of Waldorf can have their transmissions expertly serviced at the service center at Waldorf Honda. Our staff knows how to properly flush or repair your transmission and will get your car back to you and running in an efficient manner.
Why does my transmission need to be flushed?
After some time, your transmission fluid starts to oxidize and build-up begins to form around the moving parts of your transmission. This can cause them to stick and grind together when you're out on the road. After about two years or 30,000 miles, this problem is probably happening to your car. Flushing your transmission fluid and replacing it with new fluid will improve the lubrication of all of the moving parts can keep your car running at its highest level.
In order for the service center at Waldorf Honda to flush your transmission fluid or fix any problems with your transmission, it's crucial that residents of Waldorf know how to detect transmission problems. Besides sticking with the two year, 30,000 mile checkup schedule, there are other ways to tell if your transmission needs to be serviced, including:
Delays in your transmission shifting
Transmission grinding during acceleration
Shaking when driving on even surfaces
Burning smell coming from under your hood
Visible fluid leaks coming from your car
Clunking or screeching sounds when driving and shifting
Manual gears are sticking or are completely stuck when trying to shift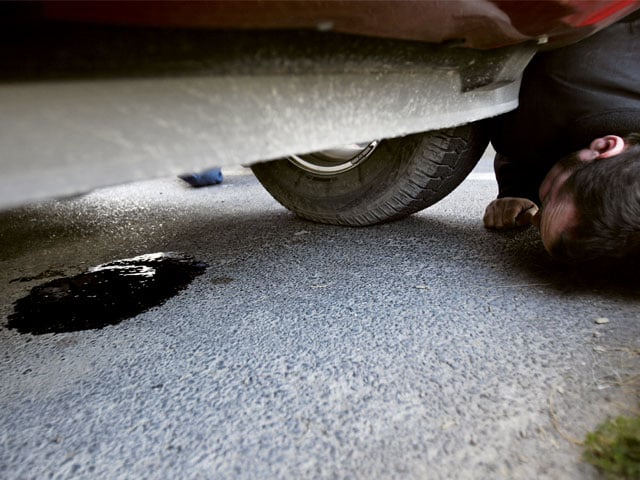 These problems indicate that there is a more serious problem that needs to go beyond just replacing your transmission fluid in order for it to be solved. These signs could me that you have dirty transmission fluid, worn gear synchronizers or clutch or failed needle roller bearings.
The staff of highly-trained automotive technicians at Waldorf Honda can professionally inspect your transmission when you bring your car into our service center. Our experience staff has seen these problems before, so they know how to fix them and get your transmission working the way that it was intended to. No matter what the problem is with your transmission, we can expertly diagnose it.
If you are overdue for a transmission fluid flush, or if you are noticing any of the signs from above when you're out driving, bring your vehicle into the service center at Waldorf Honda. We give you the ability to schedule your appointment online and we are dedicated to providing you the best service and getting your car back to you in a timely manner.
Additional Information: