Honda Service and Repair in Waldorf MD
Ever wondering what that screeching noise is when you apply the brakes? Or are you concerned that your oil needs to be changed, but you're not quite sure how to do it properly? We all experience automotive issues, but we need a trusty service center to help diagnose the problem and repair it for you. Waldorf Honda is your local Honda service center in Waldorf, MD and can help you stay safe on the road.
Residents of Waldorf, MD and the surrounding areas can find all of the automotive assistance that they need at Waldorf Honda. With an on-site service center, we can take care of your vehicle and determine just exactly what went wrong and how you can prevent it from ever happening again. We pride ourselves on the ability to offer premier automotive assistance in the best possible manner.
Convenient Hours
We know that you're busy and it isn't easy to drop everything and take your car in for a repair. That's why we're open early in the morning and late in the evening, letting you bring your car in to us at a time that works best for you. We're even open bright and early on Saturdays if you need a weekend fix. We also offer the ability to schedule appointments online for even more convenience.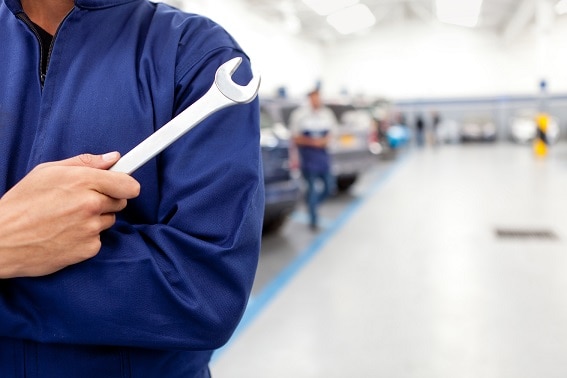 Expertise
The service center at Waldorf Honda is staffed with a group of highly-trained automotive technicians. With a large staff coming from different automotive backgrounds, we have the potential to fix any issue that you might have. Whether it's an issue with your transmission, or you need your wheels aligned, we have the tools and brain power to determine what the exact issue is and what the best way is to fix it. This expertise allows us to get the job done right so that you can head back out on the road safely and worry-free.
Professional Service
We know that car problems can seriously set you back in your everyday activities. That's why Waldorf Honda is dedicated to making sure that all of the residents of Brandywine, Annapolis and Lexington Park have a vehicle that is working properly. You need a car working at its highest level both for convenience and safety purposes. If you ignore an issue with your car for too long, it could put not only your car in danger, but you and your precious in harm's way as well.
To make sure that your vehicle is running at its highest potential, schedule your next service appointment with Waldorf Honda online. If you are in the market for a new or used vehicle, see our inventory pages to see what we have available on the lot. We have plenty of vehicles to choose from including our new Honda models. Stop by today or schedule a test drive!
Additional Resources