New information has recently been brought to light about the Takata Airbag Recall, a huge safety recall for front driver and passenger side airbags installed in over a dozen vehicle makes, including Honda.
Consult the following resource to find out what this means for you as a Honda owner and what your next course of action should be if your Honda is at risk.  
About the Takata Airbag Recall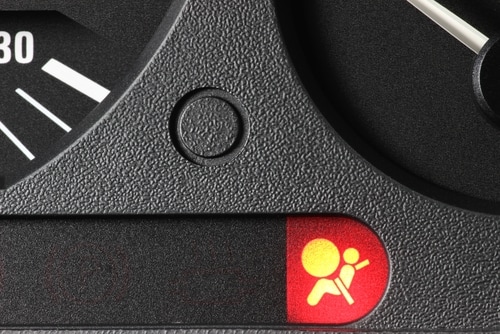 In 2013, Takata, a Japanese parts manufacturer that makes airbags, first recalled a batch of defective parts installed in vehicles from six major automakers. A string of recent developments and additional admissions from Takata have led car brands and the National Highway Traffic Safety Administration (NHTSA) to believe that significantly more models are subject to the recall, with the total tally of potentially affected vehicles now exceeding 34 million.
The recall revolves around defective inflator and propellant devices that live at the core of an airbag. When activated during a crash or collision, these faulty parts could cause airbags to open incorrectly and dispense metal fragments as they deploy (at a staggering rate of over 200 miles per hour). When inflation fails, these tiny fragments are fatal to front seat passengers.
Trying to isolate the conditions in which the defective systems are more likely to malfunction has been tricky. Both vehicles that have been exposed to high heat and humidity and the car's unique infrastructure contribute to the excessive pressure buildup that makes these extremely dangerous deployment scenarios more likely.
How to Know if Your Honda Is Affected
If you own of one of the following Honda or Acura models, go to Honda's recall site and enter your car's vehicle identification number (VIN), your car's unique 17-digit identifier. You can find your Honda's VIN from the outside of the vehicle, located on the driver's side where the dashboard meets the windshield.
Recalled Cars List*
Honda
2001-2007 Honda Accord
2001-2005 Honda Civic
2001-2004 Honda Civic GX (CNG)
2003-2005 Honda Civic Hybrid
2002-2011 Honda CR-V
2011-2015 Honda CR-Z
2003-2011 Honda Element
2010-2014 Honda FCX Clarity
2009-2014 Honda Fit
2010-2014 Honda Insight
2002-2004 Honda Odyssey
2003-2008 Honda Pilot
2006-2014 Honda Ridgeline
2003 Acura 3.2CL
2002-2003 Acura 3.2TL
2013-2016 Acura ILX (early '16 production only)
2003-2006 Acura MDX
2007-2016 Acura RDX (early '16 production only)
2005-2012 Acura RL 
2009-2014 Acura TL
2010-2013 Acura ZDX
What to Do Next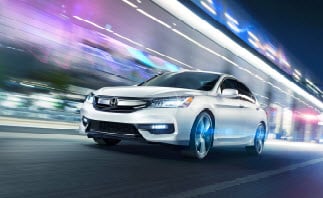 Once you've entered your VIN, you'll find out if your car has been affected by the Takata Airbag Recall as well as the required steps you need to take to get your vehicle repaired. Honda will fully reimburse the cost of replacement airbag charges and the labor required.
At Waldorf Honda, we encourage our local Honda owners in the Brandywine, Annapolis, and Lexington Park regions to be proactive regarding this serious recall and urge all owners to check their vehicle's status. If your Honda is at risk, reach out to our certified Honda service center at 855-314-1611 ASAP so replacement parts can be ordered for the necessary repairs.
For any questions about next steps for your recalled Honda, please don't hesitate to get in touch with us at 855-314-1611 or fill out our online form here.
*The above recalled cars list courtesy of hondaairbaginfo.com.