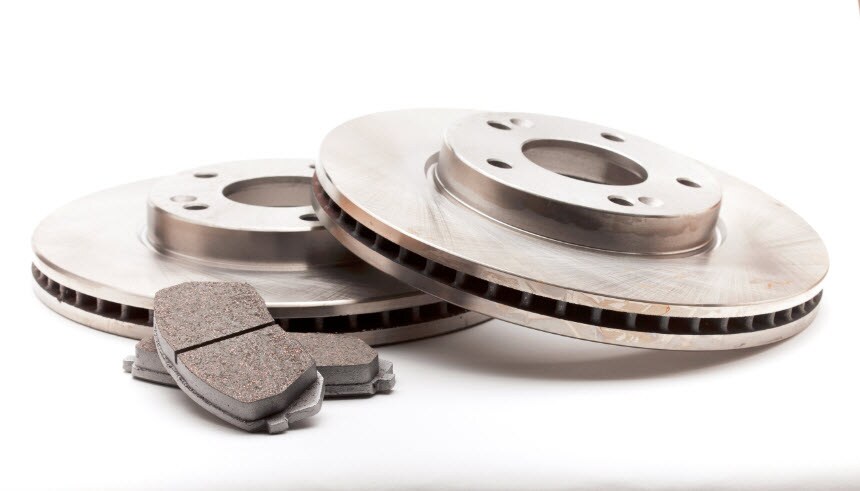 If you're looking for expert brake repair in Waldorf, MD, then you might want to consider our service center at Waldorf Honda. Located just off US Route 301, our team of skilled automotive technicians can perform a wide variety of brake services. From brand new models to classic vehicles enjoying their golden years, you can trust that we'll use premium parts to get the job done right. And we'll work quickly too, so you can get back behind the wheel sooner and safer.
Premium Parts Waldorf, MD
Having a comprehensive inventory of genuine, original equipment manufacturer parts is the first step to performing quality brake repair. That's exactly what you can expect from the Parts Department at Waldorf Honda. Staffed by a knowledgeable team of auto repair experts, we'll be able to answer any of your parts related questions. In the event that we don't have the part you're looking for, we'll simply order it for you and then perform the installation as soon as it arrives. We frequently offer different parts specials to help our customers cut the cost of vehicle maintenance. And if you're looking for something new to use your tax return on, we also offer a variety of accessory specials like remote starter installation and a paint/interior protection service.
Quality Automotive Service in Waldorf, MD
The second step to performing quality brake repair - and the most important step, too - is the level of service actually performed. At Waldorf Honda, our team of highly trained automotive technicians represents a large portfolio of different automotive backgrounds. We use industry standard tools and equipment to ensure that every repair is done correctly, and we do it while keeping you in the loop the entire time. We'll explain the work that your vehicle needs before we do it so you can understand exactly what's being done to your car and why. We do that because we know how important your vehicle is to you and because we believe that every person should be treated with dignity and respect.
More than Just Brake Repair at Waldorf Honda
At Waldorf Honda, brake repair is our bread and butter. We offer a wide variety of automotive services like transmission repair, wheel alignment, testing tire tread, fixing electrical issues and more as well as some awesome service coupons and specials. We also regularly help drivers perform routine maintenance to keep their vehicles running smoothly. Also, by receiving regular maintenance - like winterizing your vehicle or getting an oil change - you'll have the added benefit of having our automotive technicians perform a multi-point inspection that could catch a possible problem before it becomes an expensive repair.
So if you're looking for brake repair near Waldorf, MD, why not trust the trained technicians at Waldorf Honda? After all, we have the parts, experience and tools to get your brakes working like new again. Whether you need new brake pads or your rotors resurfaced, you can trust the dedicated team at Waldorf Honda to get the job done quickly and correctly. For more information about how we can help care for your vehicle, please call us at (855) 314-1611 or contact us online here.
Additional Information